Tomorrow, on July 11th 2017, The Daily Couture will  attend Salon du Luxe 2017 at Maison de la Chimie, in the city center of Paris, organized under the sponsorship of the French Ministry for the Economy and Finance.

( Salon du Luxe 2017′s slogan : « The New Rules of the Game »)
Addressing many of the global challenges that must be met in the luxury industry, the event will gather more than 1000 luxury professionals (influencers, executives, business and brands experts and creators) around conferences, workshops, networking and artistic happenings. The recurrent hot topics of the industry will be tackled as the sector's traditional business models are being challenged in a new context.  "The rules of the game have changed. The business has become more complex (…)", introduced the latest French study "Global market of luxury 2017 – An in-depth transformation", by Les Echos Studies, partner of the salon. In light of the new context, Salon du Luxe 2017 wants to usher in new thinking about hot topics:  how to reconcile tradition and innovation ? How to inspire creativity and give sense to it ? How to identify the best influencers for a brand ? How to define a right strategy? How to deal with social media noise ? What is sustainable luxury ?
Last but not least, a round-table on craftsmanship, called "New craftsmen" is part of the programme. Well, the fashionable slogan increasingly used by many events could be questioned. We believe that it seriously impoverishes the thinking about the meaning and singularity of the work of the craft(wo)man in today's luxury industry. The wide range of approaches and practices that does exist constitutes what today's craftsmanship is about in today's luxury industry. A future post on the topic might be a good idea indeed !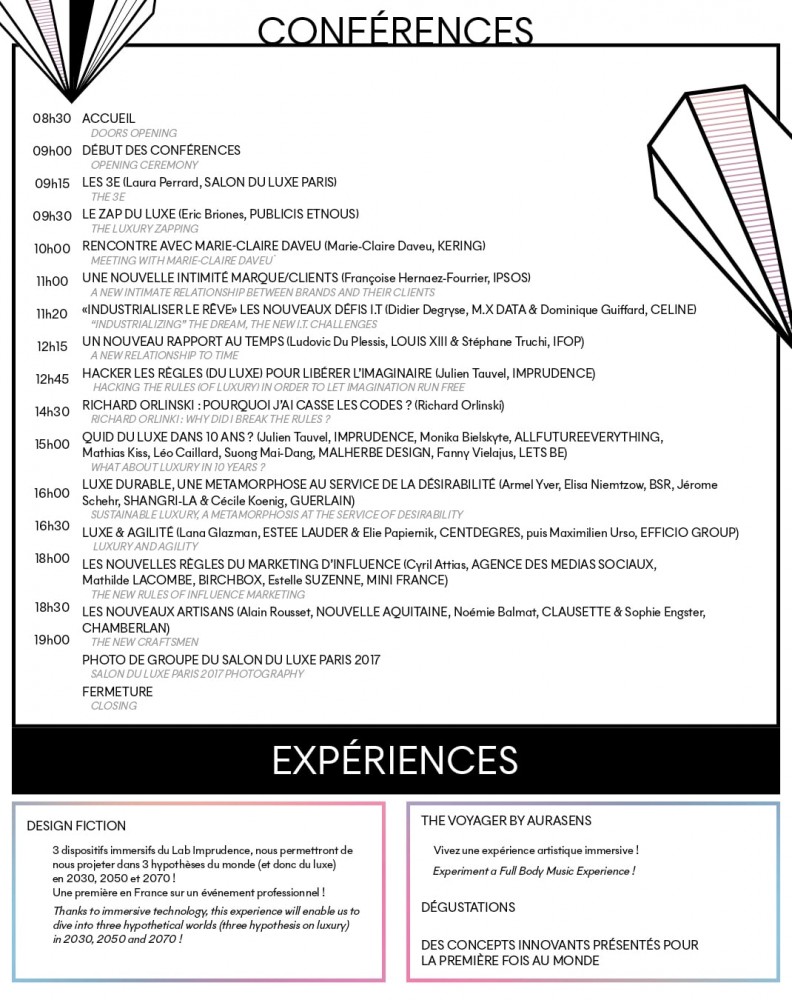 For information about the Daily Couture's Paris haute couture private tours organized all year round (except August), visit our page dedicated to our Paris bespoke Haute Couture and Sur Mesure tours for professionals and private individuals interested in discovering this confidential world of French fashion, don't hesitate reading our Guest Book and contact The Daily Couture  :  Stéphanie Bui – info@thedailycouture.com