Et si les créatifs de tout poil osaient. Comme ose Azzedine Alaïa.  Sauf que le couturier, il en a fait son art d'être lui-même, en plus de son art de la couture encensé par tous. Hors norme dans tout ce qu'il entreprend – avec le succès au rendez-vous –, le couturier à part a encore frappé fort, mais à sa manière : l'air de rien. Dans son coin, bien loin des images faciles des ateliers s'immisçant ici et là pour rendre compte des « coulisses » de la création artisanale pour toujours plus d' « authenticité » et de « proximité » entre les marques et leurs communautés, l'exposition  « Richard Wentworth at Maison Alaïa » est aussi réjouissante qu'instructive pour quiconque s'intéresse au monde de l'artisanat d'art, des matières et matériaux dans l'univers de la mode. Et si vous êtes admiratif de l'art d'Alaïa: autant dire que cette exposition est incontournable, élégamment nichée dans un superbe écrin jusqu'au 27 novembre 2017 : au pied de ses ateliers de couture.
Oser le pas de côté voire l'étrangeté qui pourrait en découler. Opter pour une façon toute personnelle d'évoquer le couturier au travail, la présentation des collections, la préparation de défilés, le travail des ateliers, mais aussi l'architecture du bâtiment de l'époque industrielle, siège de la maison de couture.  Une idée de la beauté au plus près du réel. Celle dans laquelle le couturier s'est reconnu dans l'exposition photographique à l'allure sculpturale :
"L'œil de Richard est formidable, confie Azzedine Alaïa. Il m'a fait découvrir des choses que je ne vois pas, auxquelles je ne fais pas attention. Il voit tout. Je suis une personne très privée, mais à aucun moment, je n'ai pas ressenti sa présence comme gênante. Il nous révèle des choses  qu'on aurait été incapables de voir par nous-mêmes."
Outre l'amitié liant les deux protagonistes, l'exposition doit sa force au talent de l'artiste, à son travail au long cours sur l'exploration des matières, au temps passé au sein même de la maison ces trois dernières années, et à la complicité qu'il crée avec les visiteurs. Figure majeure de l'art contemporain dont certaines œuvres ont été exposées dans des institutions, parmi les plus importantes au monde, Richard Wentworth est professeur à Goldsmiths, à la Ruskin School of Art de l'Université d'Oxford, qu'il a dirigée, au Royal College of Art. Nourrie d'une étude aiguë de la culture matérielle, son œuvre cherche à élaborer un système de révélation des significations cachées des choses, explique la galerie. Pour cette exposition, c'est à coup de gros clous sur de grands panneaux de contreplaqué que les photographies se présentent fébrilement comme si l'exposition était en cours de montage : une référence évidente au monde de la fabrication. Plus inattendu : le discret jeu de miroir pointant, par exemple, vers des éléments structurelles du bâtiment de la galerie, pour qui veut bien prendre le temps d'y voir de plus près… Les visiteurs se retrouvent pris dans la matière autant réelle que réfléchie ou photographiée.  Avec malice, attention et sens du détail,  Wentworth parvient à inciter l'œil des visiteurs à le suivre dans son exploration subtile du monde des matières et du savoir-faire de la maison de couture Alaïa.
C'est le tour de force réussi par cette collaboration entre Richard Wentworth la Maison Alaïa : refuser une beauté lisse et artificielle envahissant les espaces médiatiques et culturels de représentation du monde de la création artisanale d'excellence, risquant de l'uniformiser et de le banaliser dans nos imaginaires. Car, banal : il ne l'est jamais.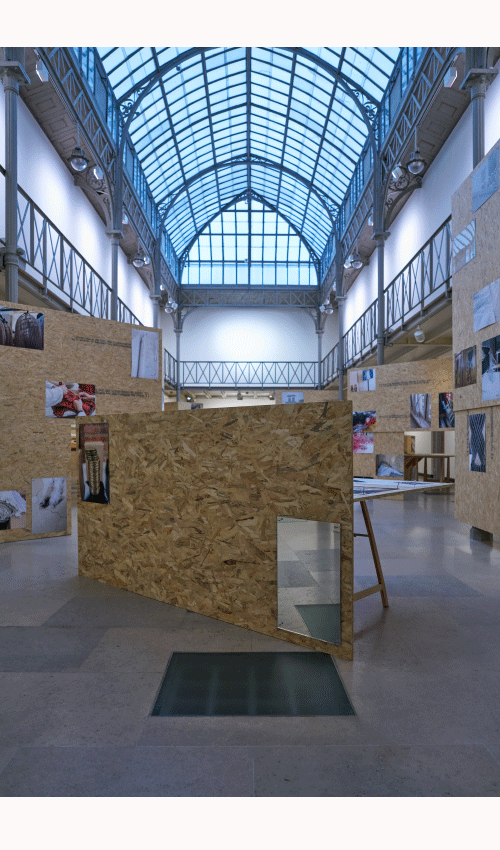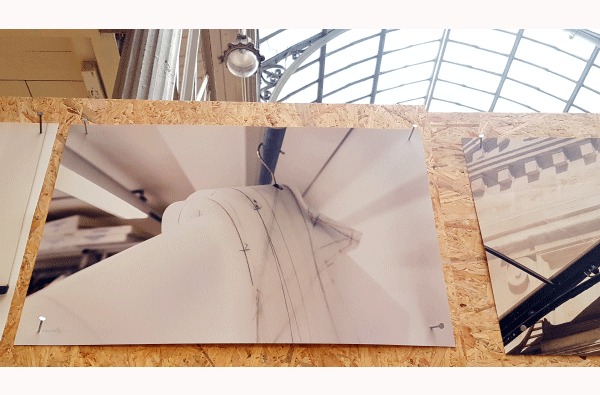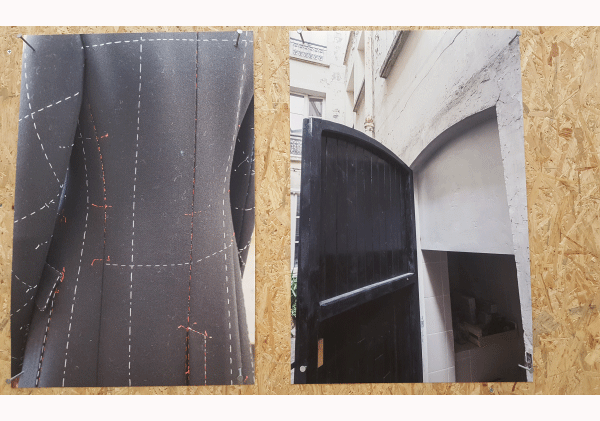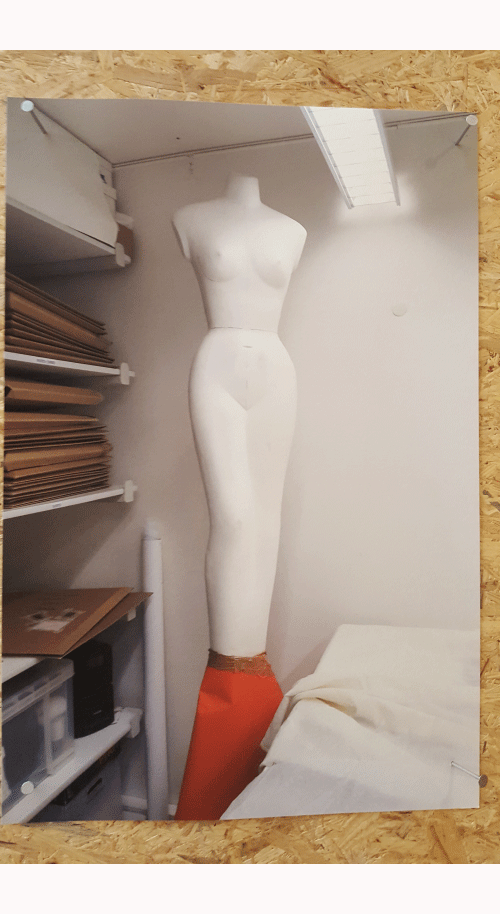 @thedailycouture 

Depuis 2011, à la demande, the Daily Couture organise des immersions dans les Ateliers Haute Couture à Paris travaillant pour les plus grandes maisons de mode. 

Envoyez-nous votre demande : info@thedailycouture.com 

En savoir plus, c'est par ici : Visites Ateliers Haute Couture à Paris | Immersions Mode conçues par une journaliste mode : 
http://bit.ly/visiteateliershautecouture



Ils nous font confiance : ref clients