The Daily Couture's second part on Fall Winter 2015-2016 couture collections in Paris presents Stéphane Rolland's promising intimate couture experience I was eagerly looking forward to attending. The very chic 10 Avenue George V had been heralded as the venue of the couture show. The Salon Haute Couture of the couturier would be the place, at home indeed, where Stéphane Rolland's "luminous, royal and imperious" couture would shine with pure and long-limbed figures. The couture models turned into living sculptures were imbued with an Art Déco and seventies feel for a stellar journey!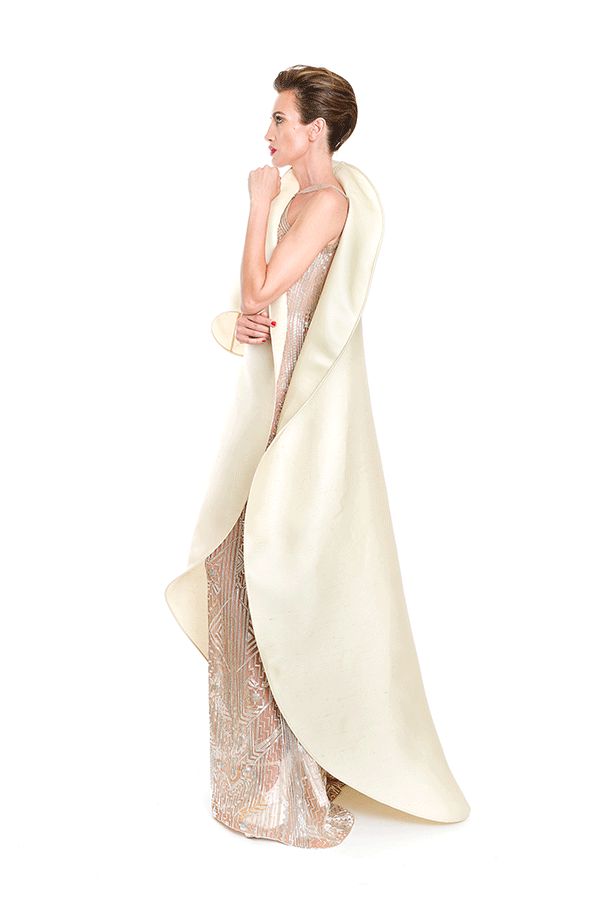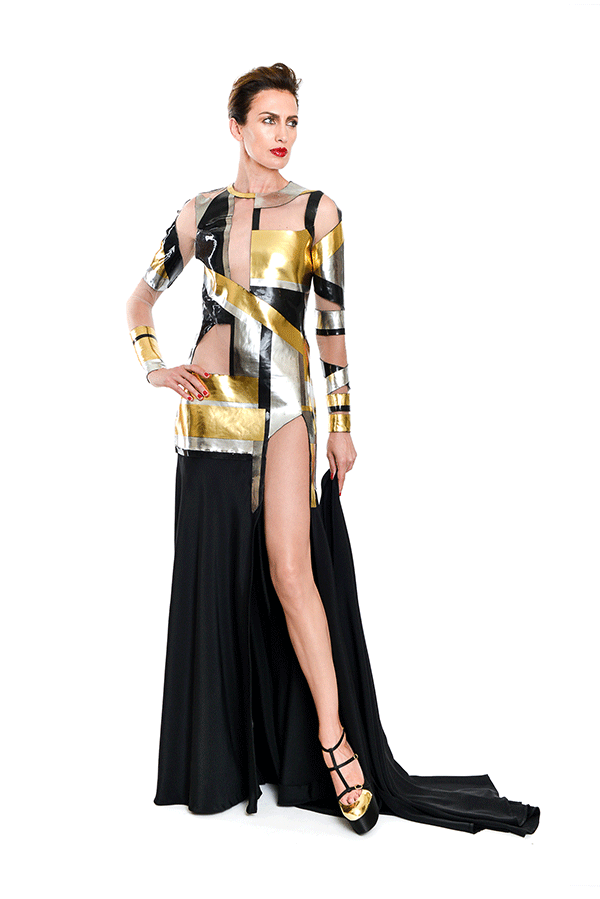 For once, neither sitting nor restlessness among the fashion attendance, but all eyes on otherworldly female figures that would leave some of us speechless! Being able to fix our glaze at the art of Haute Couture so closely was a pleasant shift in experiencing couture as an art event. A unique base on which each model would come and strike a graceful pose making them look even taller, out of reach, and would make artisanal heartbeat more easily perceived as well. Even photographers went ecstasies over the visual experience with some unusual "Oh!" spreading smiles, warm and simplicity that felt good. At home, the couturier is relaxed so are we. "For me, greeting people at home was important", the couturier insists while mentioning he had wanted to enhance a more engaging audience experience with a more "original" and "spontaneous" vibe.
A presentation, and not a runway, is now organized one time in two by the couturier. A post on his first defiant couture show was the topic on the Daily Couture here. Only resorting to some kind of slow reveal presentation would enable to stare at the art of Haute Couture in a way a traditional runway obviously can't.  The crafts of haute couture are humble: hardly can we perceive them on a catwalk. That day, this was made possible, and that also was the point as Stéphane Rolland previously confided.  The proximity of the models brought scrutiny as well as justice to Haute Couture as an art of detail and precious master craftsmanship in the hands of Parisian ateliers.
Besides the couturier's favorite fabrics (crepe, jersey, gazar and organza), the collections resorted to a lot of technologies with silicone being favored: gold silicone bustier molded and sculpted like a flame of light — the final design was made as if it was modeling clay once metallic steels had been covered with silicone, the couturier rejoices explaining— , pullovers and dresses in Art Deco mosaic of metallic gold and silver silicone, the half coat in raw gazar on a silver sheath, and the thermo-welded gazar wings enveloping a jumpsuit… About the spirit of his collection, Stéphane Rolland insists: « Even for a winter collection, I wanted it to live and breathe everything sunny and stellar, and that mattered a lot to me. That's why silver, gold and all the metallic effects are in the spotlight this way, even on leather, on skirts, and on the backs of dresses. I wanted the very pure dresses to have very precious detail on them". At last, our attention has been drawn to a novelty by the couturier: the stunning waistcoats, skirts and capes in white leather or gold lame skillfully woven and cut like basketwork. « The interaction between Haute Couture and ready-to-wear is something I enjoy. The idea that Haute Couture, and not ready-to-wear, is a would-be think tank has become irrelevant. Today, this is mostly ready-to-wear that  is used as a laboratory rather than Haute Couture». Got it!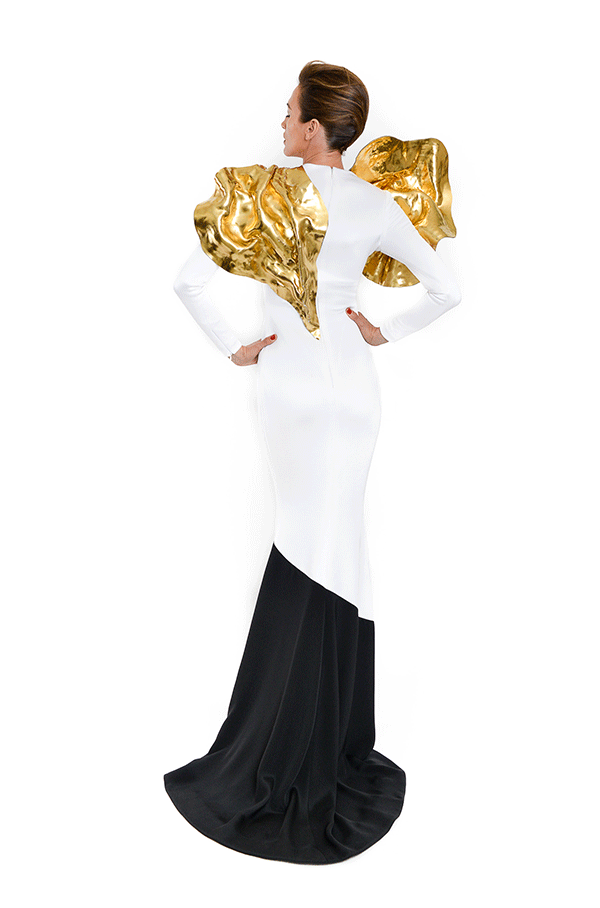 ______________________________________________________________________________________

For information about the Daily Couture's Paris fashion private tours organized all year round (except August), visit our page dedicated to our Paris custom Haute Couture and Sur Mesure tours for professionals and private individuals interested in discovering this confidential world of French fashion, don't hesitate reading our Guest Book. The Daily Couture  by Stéphanie Bui – info@thedailycouture.com