Sydney-based Milliner Ann Shoebridge came for a two week trip to Paris in order to attend to the final of the Hat Designer of the Year 2013 international competition. As one of the six finalists and one of Australia's most respected hat designers, she participated in the fashion event organized by The HAT Magazine, in London, and supported by Premiere Classe, taking place just after Paris Haute Couture Fashion Week, Fall Winter 2013-2014.
Below are some photos of Ann Shoebridge's last collection revealing her own style of crafting sculptural designs. Enjoy the photos and the series interpreting her vision of Tokyo spirit with hats!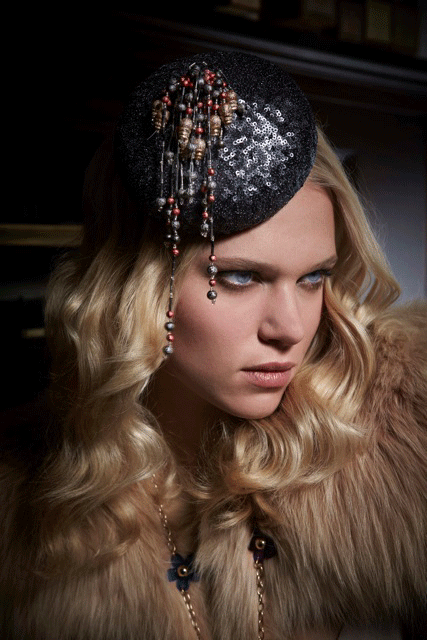 The Daily Couture happened to meet with Ann Shoebridge in Paris for her behind-the-scenes Haute Couture tour which immersed her into the world of master craftsmanship of fashion the Daily Couture conceived for her. It would be great, I thought then, if, as a fashion professional, Ann could share a bit of her experience and background with the Daily Couture. After our intense Haute Couture tour in Paris, we finally sat down at the Jet Lag café near Châtelet, well no other place could have been better suited for Ann's feeling then, still getting through that long-haul flight from Australia to Paris…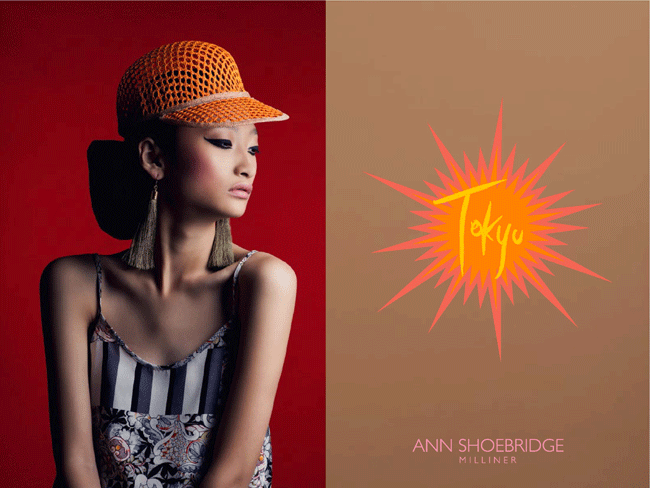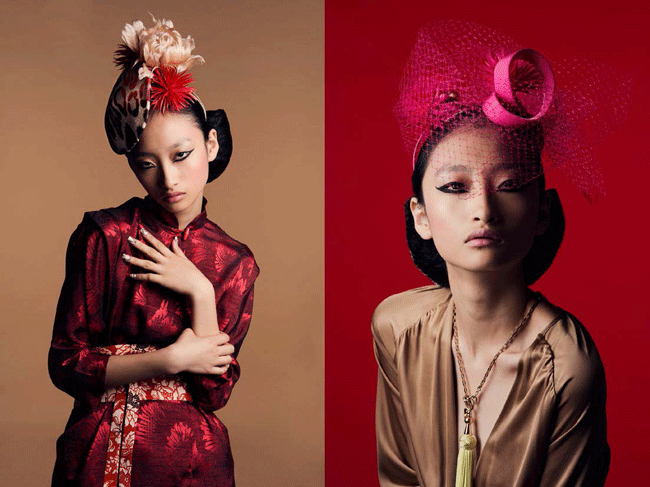 SCULPTURAL HATS
Ann Shoebridge's love of art is not a communication gimmick too easily used in fashion.  After studying Art History at the University of Melbourne, she worked in several galleries and "was lucky", she claimed, to get work in a non-for-profit organization, the largest art fair in the Asia Pacific, Melbourne Art Fair.  She "got to see from all over the world the best of it" by traveling to Northern Asia as well.  Even though art has always been her "first love", she did it this way because she thought she could not make a career as a practitioner.  Doing millinery is her own way indeed to fully live from doing what she loves : sculptural hats and be in the art sphere as well. She enjoys working for photo shoots and writing a story with a collection, because that's what people engage in rather than just looking at a hat.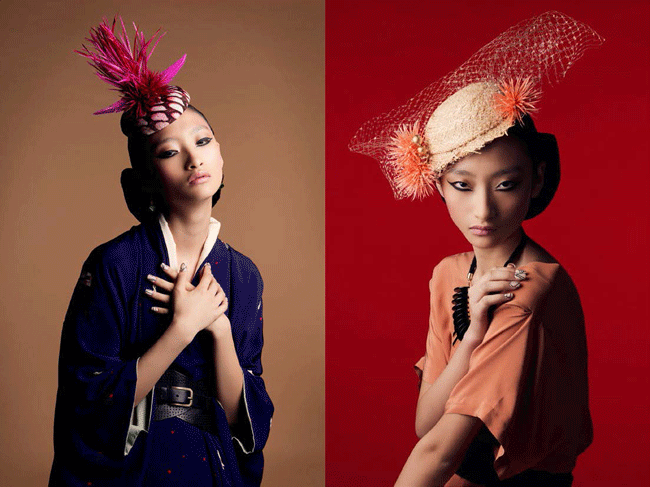 MAKING WEARABLE HATS
For each collection, Ann Shoebridge works around an inspiration or a theme. It quite often comes from art, film or a feeling like this year it was about Tokyo and capturing the spirit of the city with hats. She tried to make them wearable and it's hard today, she pointed out, with price ranging and how much work that you put into a hat. It is a very big issue when designing a hat:  it can't be too complicated because they are all handmade and she might make multiples of them. Her little handmade series are sold in boutiques and department stores in Australia.
AUSTRALIA'S BOOMING MILLINERY INDUSTRY THANKS TO HORSE RACING
Whereas hats are rather worn on occasions in France, wearing a hat is not common at all in Australia, Ann Shoebridge explained.  At the wedding, only the bride and the mother of the bride would wear a headpiece. The hat industry in Australia was based around the horse racing industry which is heavily promoted. It's has become a huge market with department stores, wine companies and the likes involved in it, Ann explained.  People would spend a huge amount of money on their outfits, nails or hats to attend to horse races making it a big burst for the economy. Horse races have a long tradition in Australia indeed. The Melbourn Cup has been held since 1861! But in the last eight years, Ann observed, it's really come to the fore. Nowadays the regions all across Australia have big races because it is an industry. The design can be as crazy as you want! That's why there are more milliners in Australia.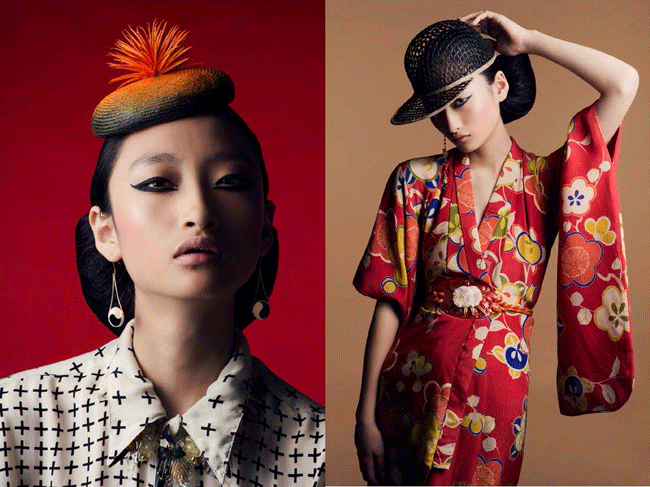 MASTER CRAFTSMANSHIP : A LIFELONG LEARNING PROCESS
How important is it for a hat designer to get exposed to different types of expertise in haute couture? Is it important to know the basics of certain skills, they are all so specific… Ann Shoebridge's interest lies in learning about processes like the ones she discovered in Paris, about pleat-making, or working with feathers with a new technique and applying that to the supplies that she can get. Even though some 20 years ago she took technical trainings in hat design, it was then just an interest for her. So now, she teaches herself, do workshops and go to museums to guess how century year old hats have been constructed.
When asking her about the main reasons why she was interested in immersing herself into a Haute Couture tour in Paris, she simply mentioned her wish "to appreciate the time that goes into the manufacturing process",  that it was really important for her own practice.  "It was just nice, she concluded, to see the process of making without the products. You can take away ideas and understand more about couture".
Ann Shoebridge, Milliner, the Official Site
For information about the Daily Couture's Paris fashion private tours organized all year round (except August), visit our page dedicated to our Paris custom Couture and Sur Mesure tours for professionals and private individuals interested in discovering this confidential world of French fashion, don't hesitate reading our Guest Book. The Daily Couture  by Stéphanie Bui – info@thedailycouture.com