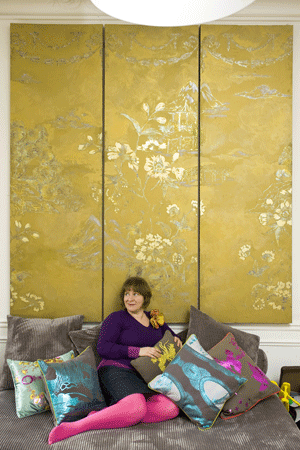 Known by the big fashion names for her mastery in handmade fabric design, which she mainly uses in haute couture creations and home design, Anne, also one of our I Love Paris Savoir Faire craftsmen partners, has just completed the interior design of a four-star Paris hotel, The Belle Juliette, in Saint-Germain-des-Prés.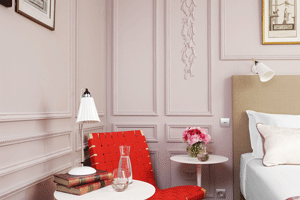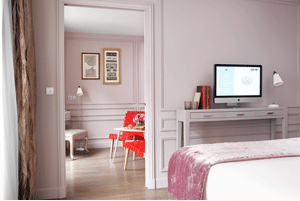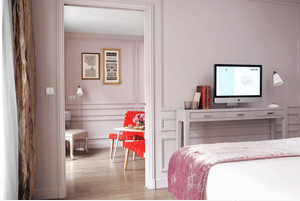 Rooms, photo : Jérome d'Almeida
She was commissioned to do it because she actually didn't have any experience with it yet.  Makes total sense right? It actually did make sense to one person: The owner, who wanted a custom designed hotel and who also appreciated Anne's singularity and understanding of the project. Now that the hotel has opened, after taking two and a half years to complete, I wanted to gain some insight into her first time mission.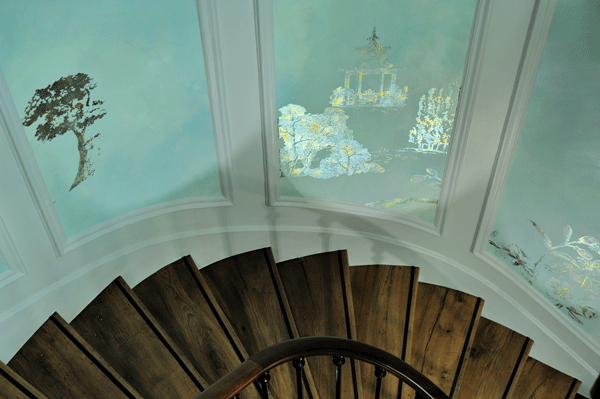 Handmade designed panels by Anne, photo : Jérôme d'Almeida
ABOVE: the subtle color effect on this blue surface was made possible by the skills of our craftswoman, which would have been impossible otherwise. The landscape's depth and vibrant colors were conveyed by the panels thanks to handmade serigraphy made from oxidized copper sheets allowing a blue and painted finishing. Also, note how the 18th century taste for Japanese aesthetics has been reinterpreted by Anne with quotations from the Japanese garden imaginary.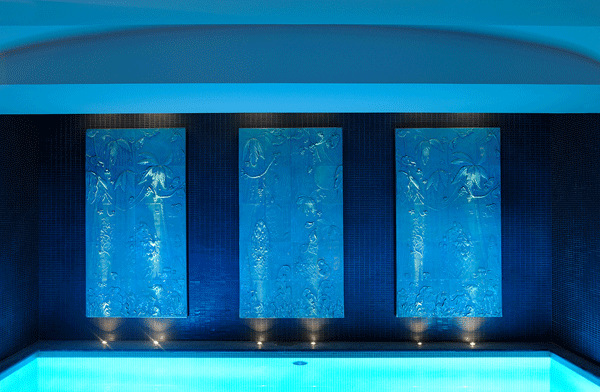 Pool, spa, photo : Jérôme d'Almeida
Look at these details below. These pleated curtains were sewn by hand while respecting the symmetry of the lines for a perfect outcome…well worth noticing!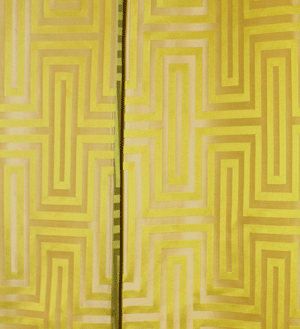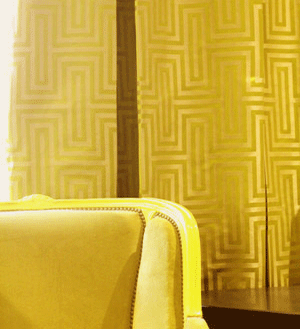 Commissioning a master craftswoman
How can you make a hotel unique in times of standardized hospitality design?: A question that La Belle Juliette's owner wondered. Well, forget about the big designer names whose touch has finally given way to an overall look for hotels! In pondering this question, she finally thought of Anne who she had met during the Maison&Objet Paris fair. "After roaming the city with her French Directoire style scenography project in her bag" she commissioned this master craftswoman to do it.
It was Anne's "fresh eye" for hospitality interior design that attracted Corinne Moncelli. Moncelli put her in charge of reviving the famous French Juliette Recamier's 18th century Directoire style into our 21st century. The main episodes of Juliette Recamier's life would also be evocated in the rooms with original archives like gravures…
Questioning the master craftswoman's ability to achieve her first time mission was not an issue for the owner at the head of Paris Rive Gauche Hotels Group. She had in mind her practical Do's and Don'ts list for hospitality design as well as the architect, Vincent Bastie, by her side. Anne was also called to interior design vocabulary and technique by Céline, one of her team members, and a graduate in interior architecture.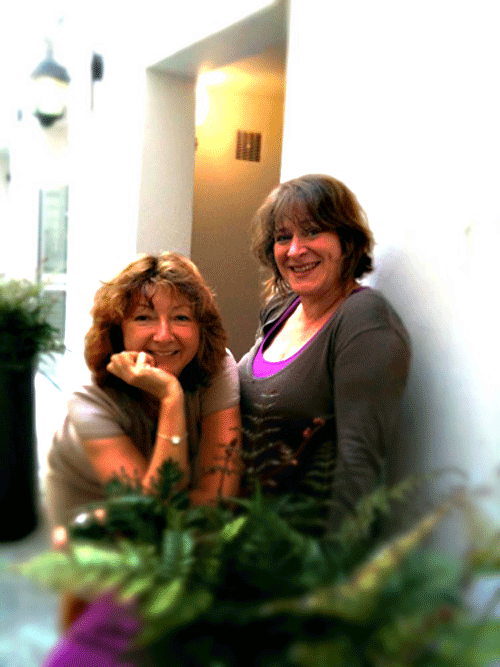 Corinne Moncelli & Anne, handmade textile designer, photo : Jérôme d'Almeida
"A patron" and her craftsman
The two women get along, you can definitely feel it. The "good feeling" between the two was what made this collaboration possible, the hotel owner insists. Attracted to the classical style, Moncelli does not feel for contemporary design.  Thus when new forms, colors, materials and furniture were suggested by Anne, it was to the point of shock for Moncelli…at first. In the end, pieces from contemporary and Directoire styles actually went hand in hand!
The two women learned a lot from their experience and collaboration. Anne refers to Moncelli as a "patron with her craftsman rather than a creative director with a craftsman."
Contemporary design can now be appreciated by the hotel owner while the creativity within the design industry has struck Anne, observing, "I don't see as much creativity on fashion runways as I used to. You can always find creative pieces, but you really need to look for them, whereas the design industry is just being as creative as fashion used to be some 20 years ago."
There's no doubt that the beautiful Juliette Récamier, well-known for her elegance and culture in her times, would be honored by such care in research and custom designed pieces to perpetuate her spirit into the 21st century, revisiting her mastery of the 18th century social gathering practice, the French salon.
(La Belle Juliette, 92, rue du Cherche Midi – 75006 Paris      Ph: +33 1 42 22 97 40)
Until later,
Translated by Camille Davis
For more information/contact, please email to info@thedailycouture.com. Anne participates in our I Love Paris Savoir Faire city tours program dedicated to promote French savoir-faire in haute couture.