Dear Everyone :
As we learned the sad news about the death of Mr. François Lesage, master embroiderer of Haute Couture in Paris, on 1st December 2011, The Daily Couture wants to pay homage to him. He probably was the best known master craftsman of Haute Couture in Paris and represented the excellence of master craftsmanship in Haute Couture embroidery.
We last met him, in June, for the 125 years anniversary of one the French master artisans The Daily Couture partners with : Fried Frères.  We were covering the event and our post can be read here.
We had a great time and François Lesage was among us celebrating Fried Frères 's century old history at the heart of fahion for the big fashion names.  Below is one of the many photos we took of him among us.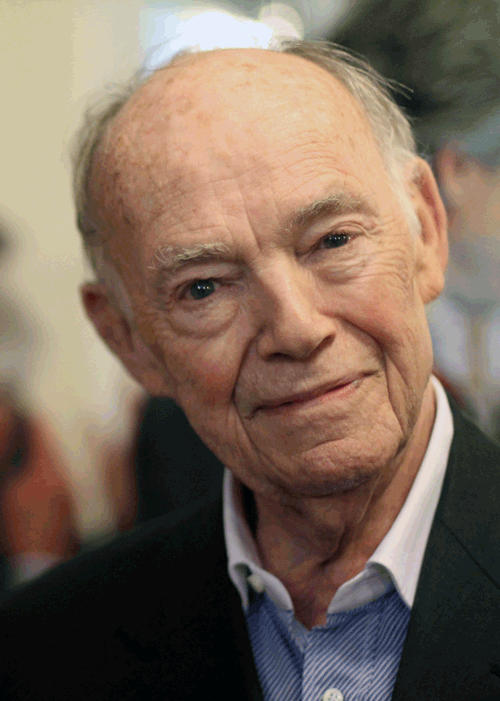 We say Goodbye to a great French master craftsman of haute couture.
Stéphanie, the daily couture