For the Fall issue of quarterly Paris-based magazine Crash, I wrote several articles on fashion, art and also master craftsmanship, of course. For the Daily Couture readers, these latter ones are available online below!
REPETTO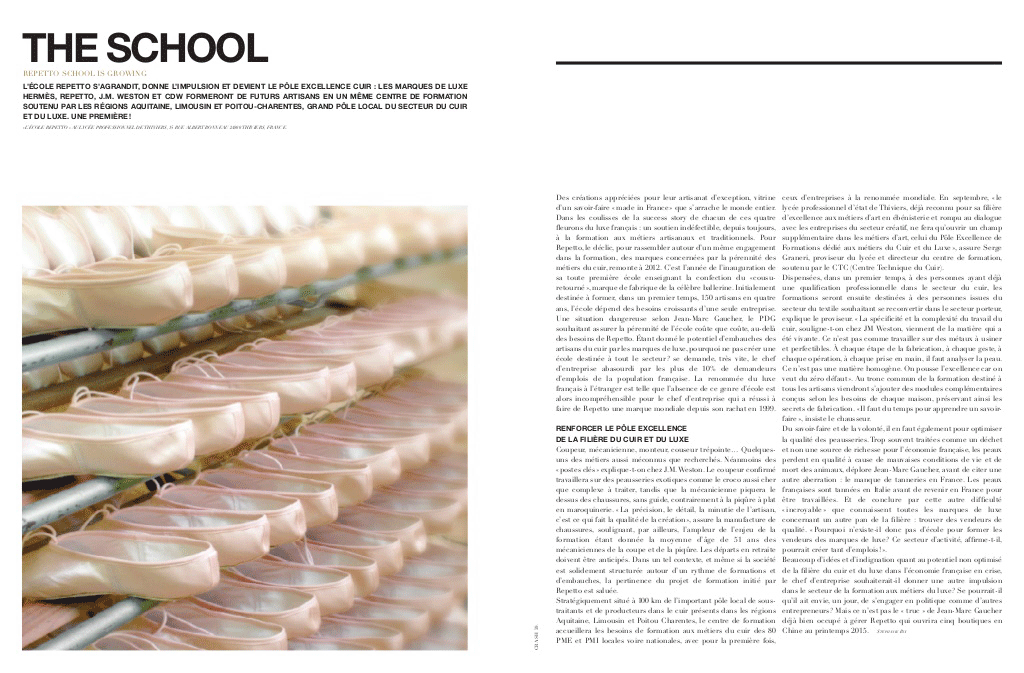 The issue of training of future artisans is key for French fashion brands renowned for their master craftsmanship in the leather industry of luxury. I wrote on this one major first for luxury brands that became partners in expanding the hub of excellence in leather in France. I interviewed Jean-Marc Gaucher, Chairman of Repetto, J.M. Weston and Serge Graneri, the head of the training center.
TIFFANY&CO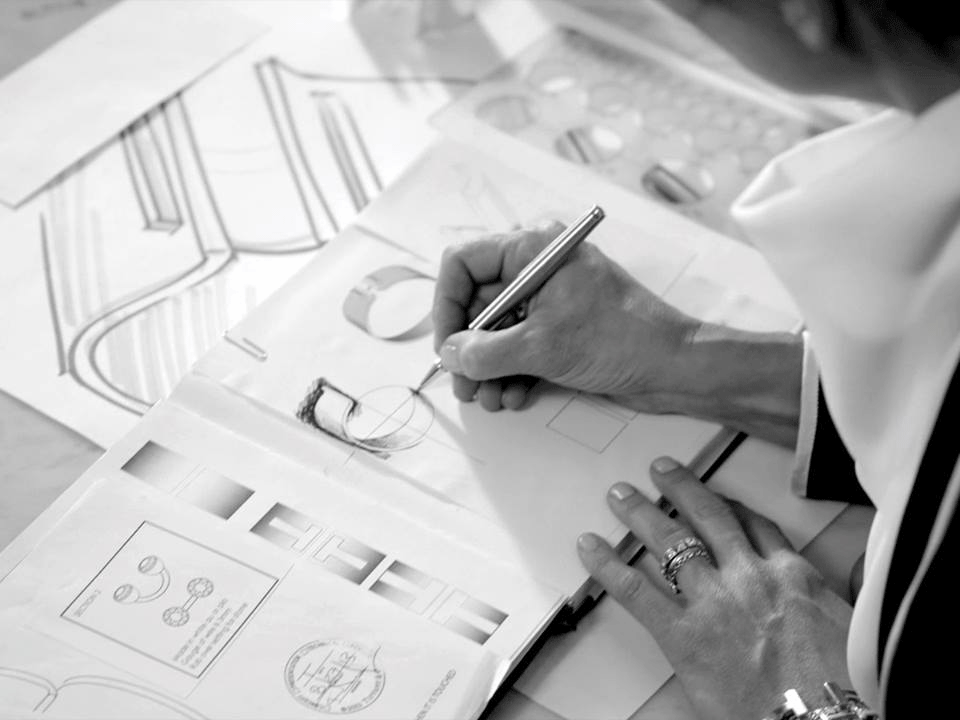 For the same issue, I interviewed Jon King, Vice President of Tiffany&Co while inaugurating the Parisian flagship. He shared some interesting insight about what master craftsmanship for the brand and even give a tip for those of you wishing to work at the legendary brand!
INGIE CHALHOUB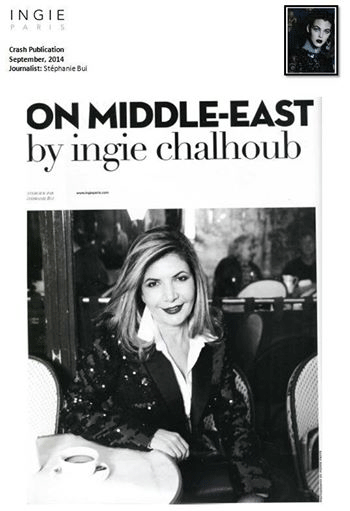 Last, I interviewed the renowned business woman Ingie Chalhoub who launches her brand, Ingie Paris. She is making her dream come true. We had a lovely meeting during which she expressed herself genuinely and openly about her new experience as a designer. Not so easy as one could have imagined!
The magazine can be found on newsstands in Paris and fashion capitals as well with the English edition.
Cheers!

—————-
For information about the Daily Couture's Paris fashion private tours organized all year round (except August), visit our page dedicated to our Paris custom Haute Couture and Sur Mesure tours for professionals and private individuals interested in discovering this confidential world of French fashion, don't hesitate reading our Guest Book. The Daily Couture  by Stéphanie Bui – info@thedailycouture.com