No better than Couture Weeks to reveal the art craftsmanship of fashion to the world and make one's mission statement spread to the fashion scene like Dice Kayek did it : let's keep on living with artisanal heartbeat and tailoring in today's hurried world and fast fashion.
We were being told by the Paris-based Franco-Turkish brand that "Traditional tailoring and craftsmanship are at the core of this collection, as a way to resist industrialization and impersonalisation of the current normcore fashion trends". All in all: "aspiring, to bring-back the visual spectacle of sophisticated looks of yesteryear".  Power words, aren't they?  Yet, the statement could be used for each of Dice Kayek's couture collection the Daily Couture has attended to since the brand's first ever Haute Couture show as an official member of the Paris haute couture week in 2014.  Dice Kayek's interest in exploring the art of fine crafts of couture in its atelier is second to none, as is the brand's talent to turn magnificent handcrafted sculptural envelops into embellished women.
The brand did it again with its Fall Winter 2015-2016 couture collection at the beautiful Musée des Arts Décoratifs. Titled "Nocturne op.54", it pays homage to Norwegian composer Edvard Grieg's opus and draws its inspiration from the decadent and flamboyant art world the late '70s and early '80s. Those graceful nightlife rituals with chic of fashion and creative surroundings with the likes of Jean-Michel Basquiat, Andy Warhol and Roy Lichtenstein, inspired the couture collection. "It was also a time, Ece Ege, the art director insists, when the mastery of craftsmanship and art of couture was alive in a way that is not today any longer".
The mastery of couture techniques of pleats, folds and draping as well as overwhelming all Swarovski crystal embroidered stunning dresses were revisited as well. We were offered a captivating experience with masculine tuxedos revisited with brilliance! Don't you feel like wearing of one these couture tuxedos?
One day later, we were given the opportunity to attend to the opening of the exhibition dedicated to the "Signature Dress" of Dice Kayek at the Gallery Joyce until July 27th 2015. All its couture collections have included one dress with the same sewing pattern indeed called the « Signature Dress ». Why this peculiar sewing pattern? Because it is "doesn't belong to a period", Ece Ege, the artistic director, confided.  In short, what makes timeless haute couture differs from fashion. The same dress sewing pattern has been reinvented in different fabrics revealing what it takes to embark on "A Journey into Couture", titled of the exhibition. For sure, besides the talent of skillfully renewing traditional craftsmanship as Dice Kayek did with the tuxedos, it demands patience and perseverance as well in today's hurried fashion world.
An exercise in style as well as resistance for the independent couture house whose uncompromising collection was made possible with the sponsorship of the Luxury Hotel Collection of D-Hotels and Resorts.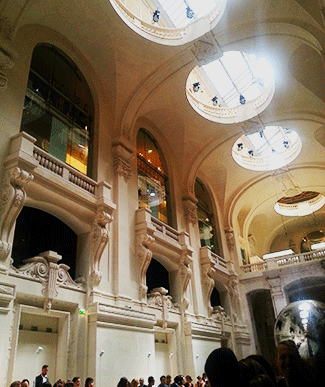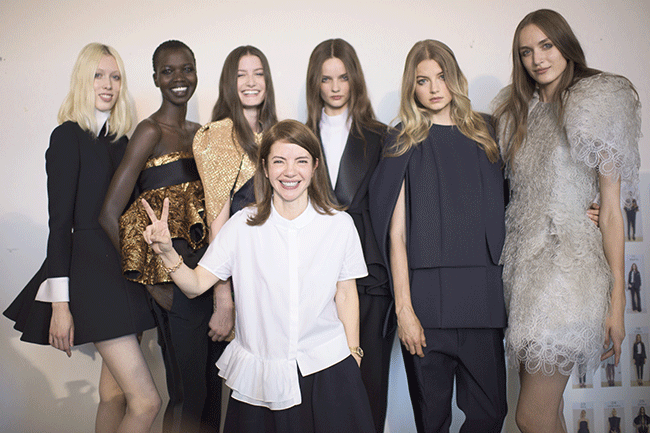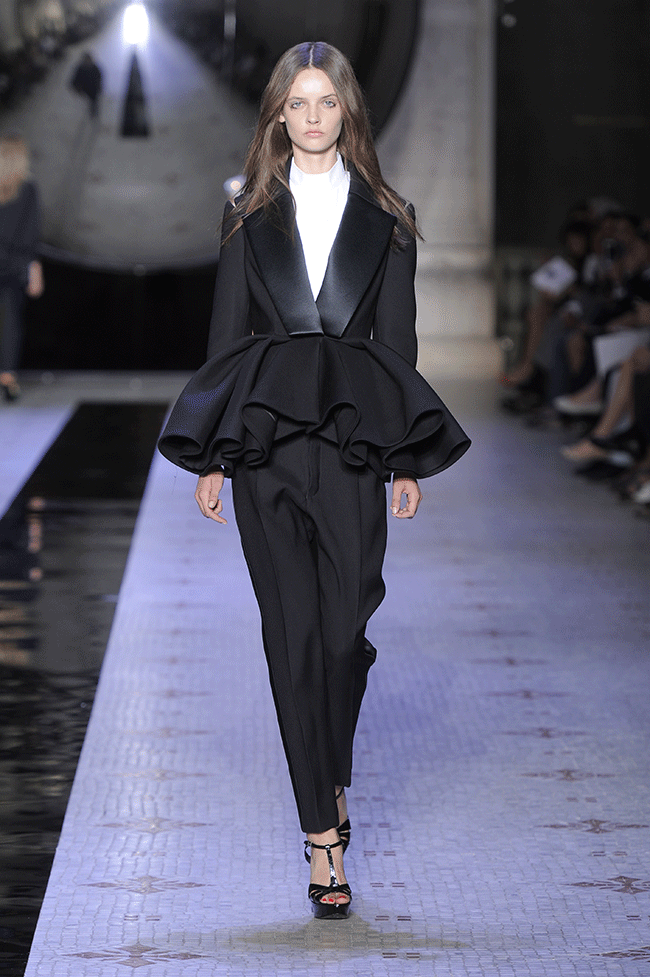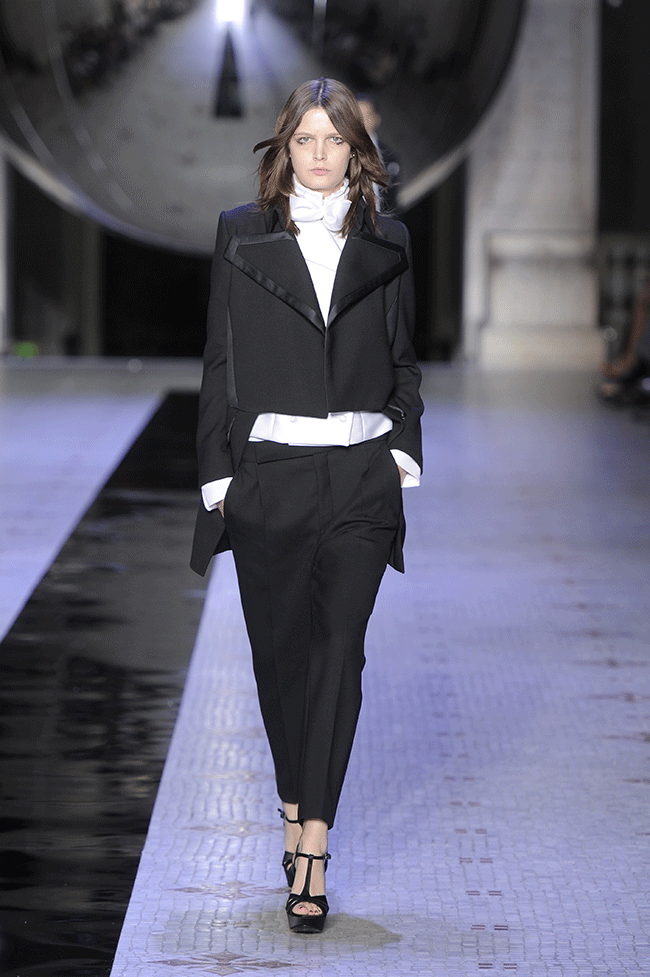 _____________________________________________________________________________

—————-
For information about the Daily Couture's Paris fashion private tours organized all year round (except August), visit our page dedicated to our Paris custom Haute Couture and Sur Mesure tours for professionals and private individuals interested in discovering this confidential world of French fashion, don't hesitate reading our Guest Book. The Daily Couture  by Stéphanie Bui – info@thedailycouture.com