Fresh off the Haute Couture workshops tour the Daily Couture organized for Shelly Gottschamer, Sportwear Sourcing Manager at Patagonia, we were so delighted with our meeting with her that having a look inside Patagonia that is regarded as one of the pioneering sustainable clothing brands in the world felt spot-on.  As Shelly travels the world all year around to check Patagonia 's clothing manufacturers,  it was great meeting her while in Paris for vacation.  And although the tour and interview took place a while ago, in 2012, the issues raised regarding sustainable fashion does remain relevant for this new version of the Daily Couture. Patagonia does remain a pionneer in sustainable clothing. For instance, as far back as 2012,  Patagonia was not not using silk to avoid using cocoons…
PATAGONIA 'S MISSION STATEMENT  : Build the best product, cause no unnecessary harm, use business to inspire and implement solutions to the environmental crisis.

Why should the Daily Couture demonstrate so much enthusiasm for this brand? Because Patagonia is one of the pioneer companies within the garment industry that has put sustainability concerns at the core of its business, back in 1973. It has the experience to draw feedback from. For sure, luxury brands would learn a great deal from such a pioneer renowned for its expertise in sustainability standards in the fashion industry. Jean-Noel Kapferer, a luxury expert, predicts that NGOs are expected to pay closer attention to the 200 billion euros luxury sector in 2011 (Bain & Co studies). Besides his international study on what customers of luxury brands think of sustainability and whose conclusions will be released next year, the expert quoted brand new types of research done by financial analysts for the first time in 2012 :  how do luxury companies build and preserve the trust of financial markets? To which extent will the corporate reputation of luxury brands in financial markets would suffer in case of sustainability crisis within companies. Damages would be particularly high within the luxury industry.
Will sustainability within the luxury industry be enhanced by financial experts? How ironical is that, isn't it? For now, the Daily Couture got rather interested in Patagonia as a progressive and environmentally conscious and possibly even to be considered as a role model for luxury brands in terms of transparency and trustfulness customers expect from them.

MEETING WITH SHELLY GOTTSCHAMER, SPORTWEAR SOURCING MANAGER AT PATAGONIA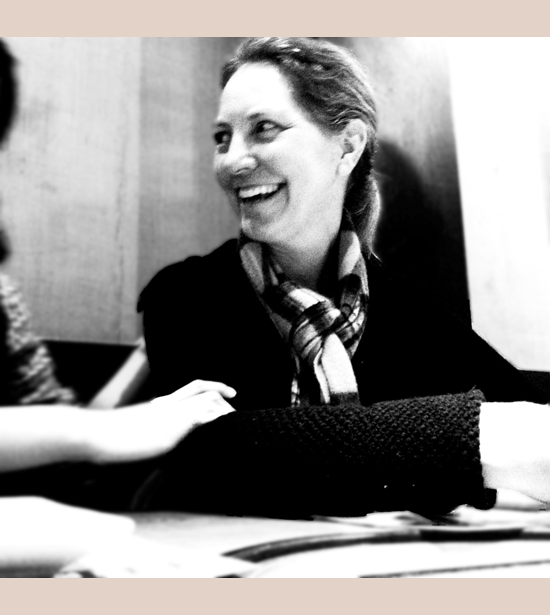 What were your motivations in discovering artisanal processes of haute couture in Paris?
SG : Parisian couture represents the ultimate quality, and gave rise to ready to wear fashion as we know it today. Quality in large scale manufacturing relies on good systems both personal and mechanical. Today's factory worker, in a sophisticated environment produces a single operation the same way every time through the use of aides or guides and templates. In pursuit of quality I naturally gravitate to the worker. Is he/she the evolution of a home sewer copying couture fashions before large scale manufacturing was prevalent? If couture is the ultimate inspiration for ready to wear how does that manufacturing standard translate into large scale manufacturing? It is these questions that were the motivating factor in discovering the artisanal processes of haute couture.
What was surprising or not to you since you are used to go all around the world meeting industrial and artisanal manufactures as well?
SG : As the chemical makeup of dyes continue to be regulated on a global scale, It was refreshing to discover that the same questions are being asked at every dye house, large or small. How do you achieve colorfastness and consistency without using dyes that are bad for the environment? What are the consequences to business, and to our water systems downstream from using dye stuffs that cause less harm.
The most surprising, and alarming discovery was in regards to the quality of the leather from a generation ago, to today. Yesterday's 3rd or 4th quality skins are today's 1st and 2nd quality, leading to the natural question about GMO food production, reduction in livestock breeding diversity and the farther reaching implications to our environmental crisis.
SG : All suppliers, at any level, are faced with the same challenges whether it be  lead time, pricing or how to remain prevalent in today's economy of increased regulations.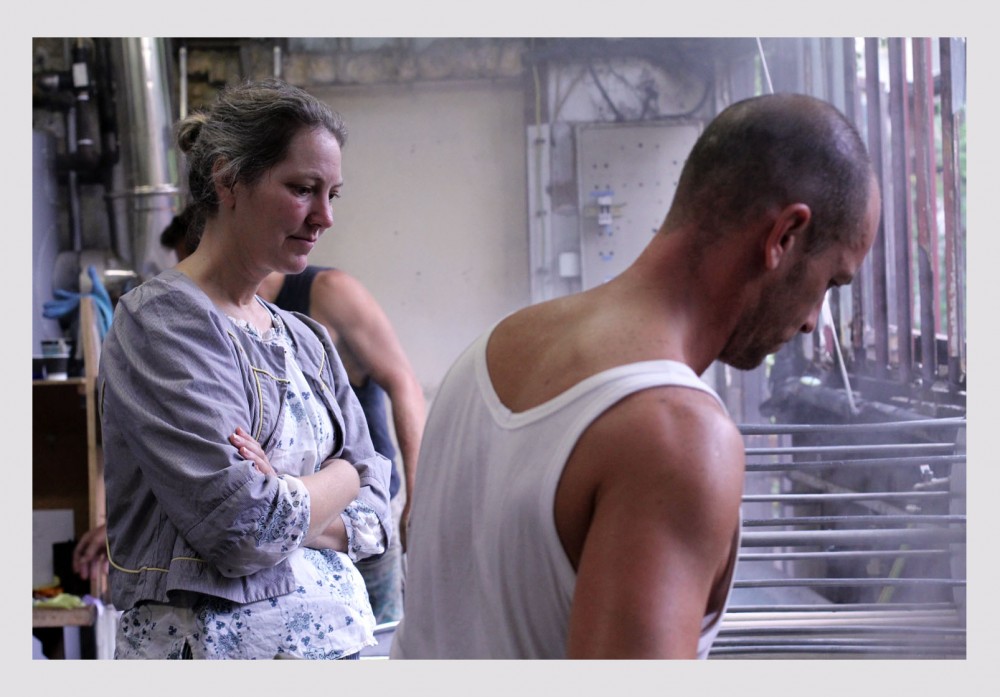 Today Patagonia clothing are potentially recyclable. In the future it would be possible for the clients to send back their polyester jackets that will be recycled. What can you tell us about the recycled polyester that is used in Patagonia's best seller jacket?
SG : The down sweater is one of the bestselling products for Patagonia and uses a light weight 100% recycled polyester from a company in Japan.
Because of your capacity to guarantee traceability, quality, transparency and sustainability, the business ethics of Patagonia could be related to what real luxury products should be about in some ways. Patagonia shares the list of its suppliers with the public. Why is it so important to Patagonia to communicate on it? You even mentioned that Patagonia is gathering with competitors like Nike. The company shares informations about its suppliers during informal meetings, you work with NGOs  and other organizations as well to improve both business practices and working conditions. Do you think it could be a relevant business model for the luxury industry?
SG : There has been a shift in the industry towards transparency that was initially driven by worker conditions a number of years ago (giving rise to the FLA) and has expanded to include environmental practices as well. Levi Strauss was one of the leaders, implementing a « terms of engagement »  policy in the supply chain in the late 90's encompassing both social and environmental practices. From a social and environmental aspect understanding a supply chain promotes awareness along the value chain, resulting in better business decisions. Where do our products come from? Are they sustainable, and are the workers treated fairly? These are questions that consumers and brands are beginning more and more to ask. Publicizing a supplier list is a natural evolution stemming from worker rights programs that started in the 90's and many major brands, including Nike, Levi's, Adidas and Patagonia to name a few, publish their factory list annually. When brands work together to change unfair or unsafe business practices, there is a higher likelihood of success.
How do you deal with the idea that manufacturing processes are always to be improved, it is not always perfect, and yet, Patagonia chooses to communicate with the public on manufacturing defects as well, you mentioned the issue you had with down jackets? How did discover it and deal with it?
SG : The interesting aspect of apparel manufacturing is the lack of automation. In most industrial manufacturing the production line has been fully automated, the automotive industry is a good example. In apparel few operations benefit from automation and the process relies heavily on the worker, bringing a personal and charming aspect not found in other industries. With the lack of automation comes a greater potential for variation or defects. At Patagonia we know we are not perfect, and we strive to improve processes internally and externally to deliver the best product causing the least amount of harm. Most of our manufacturing challenges are deep in the supply chain, understanding where our (organic) cotton, (non mulsed) wool, and down fill in our jackets comes from. Are the raw materials sustainable? Are they dyed causing the least amount of harm? Is our cotton grown in a water stressed region? In these areas Patagonia is pretty vocal, and we strive to engage our customers in this dialog.

What do you think of initiatives such as Sourcemap (a site to learn where things come from) ?
SG : I think it is really important for consumers to understand that there is a social and environmental choice they are making  with every purchase. When you buy a tee shirt, do you know if the company you are buying from manufactures use sustainable practices? Do they treat their workers fairly ? What country is it made in? Brands play an important role by publishing best industry practices (and those in need of improvement), so consumers can make educated decisions about their purchases. Source Map, the HIGG Index, Adidas's EPL (environmental profit and Loss) and Nike's open source design tool to name a few, are champions in getting the information out so consumers can make an educated choice.
Any additional comments that you would like to mention to our readers who are involved in design-making and business of luxury products?
SG : There are a lot of really great things happening to bring transparency and sustainability into the same conversations driving business; profit and sustainable growth. Whether its 3rd party certification by companies such as Blue Sign managing dye house inputs, to the Sustainable Apparel Coalition bringing companies like Walmart together with Marks and Spencer to implement solutions towards sustainable performance. As the apparel industry is not automated, what you are wearing today, manufactured at a large factory or locally within the highest craftsmen's standards is a handmade piece of clothing – now that's inspiring!
Notes :
Environmental actions by Patagonia
Learning about where things come from with Sourcemap