Could an aesthetic of timelessness fashion turn out to be one upmost relevant trend for the future of fashion design? Isn't our fashion industry going through the challenging praise of the concept of sustainable fashion ?  In light of this, all that could upend the obsession for novelty inherent to consumerism and highlight other drives somehow would come as a bold fashion statement, wouldn't it?  And the design of a collection to fall for and keep – more than the three average times a clothing is worn and thrown away –  could be regarded as a bold consumption fashion statement.  This is why, by avoiding the path to trendiness that is bound to be quite out of date quite soon, and choosing to skillfully explore overlapping of times, ages and cultures, Mame Kurogouchi Fall/Winter 2019-20 collection turns out to embody a bold fashion statement for  its second show in Paris.
The collection unveils the designer's talent – the 2017 Fashion Prize of Tokyo winner – to explore her inner world in a way that it remains both timeless and mysteriously unidentified enough to appropriate some pieces of it, and make them last in a fashionable wardrobe.
Maiko Kurogouchi's delivery of a personal blending of a sophisticated and versatile art of tailoring, layering and crafty details is inspired by the idea of fragmented memories she hopes to crystallize in the form of clothing. Silhouettes appear as tableaux with their own personal vibes and memories. The overall collection expresses the search for "accurate ease", the backbone of the silhouettes thanks to the finest fabrics such as silk, wool and cashmere.
The sophisticated simplicity lies in Mame Kurogouchi's Japanese culture embedded in its age-old traditional artisanship, and in an east meets west vibe that does wonder here. The overall inner journey into a universal blue refers to multicultural sources: the Old blue fabric from the 17th century, the old Imari porcelain shards, the dissolving bath salt which alludes to the works related to blue from Derek Jerman to Joni Mitchell, Pablo Picasso to Roger Hiorns, and paintings of Kunisada Utagawa collected by Claude Monet. As for the reference to Japan, it is expressed by various Japanese manufacturing techniques of weaving and dying that have been applied to create the original fabrics and patterns. Adding to this, accessories echo popular pattern from early Imari ceramics with earrings with kintsugi inspired detail, and necklaces that acquire the glass-like transparency, lightness and porcelain touch.
The Mame Kurogouchi's serene and sensitive fashion takes us to a much needed breath of fresh air.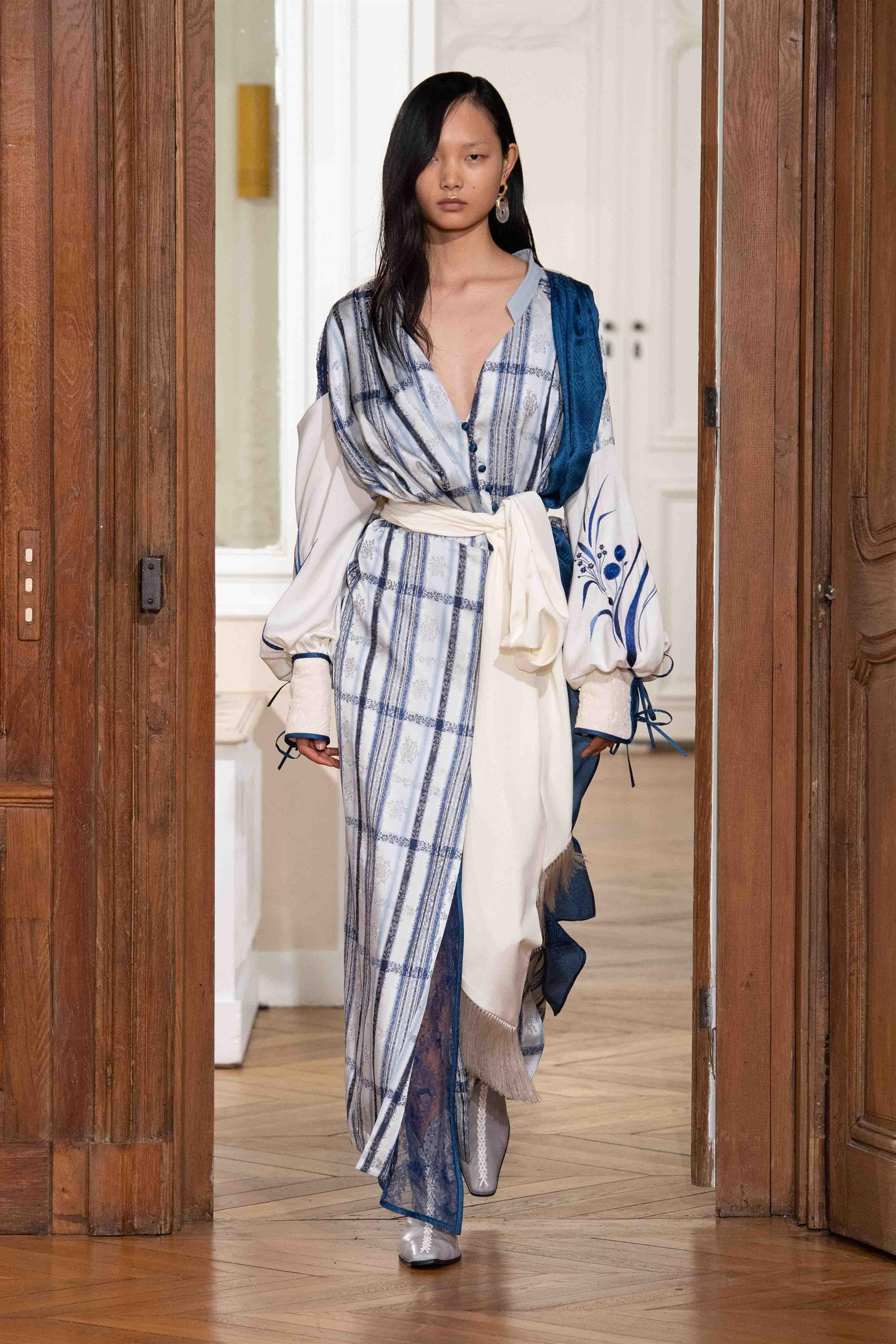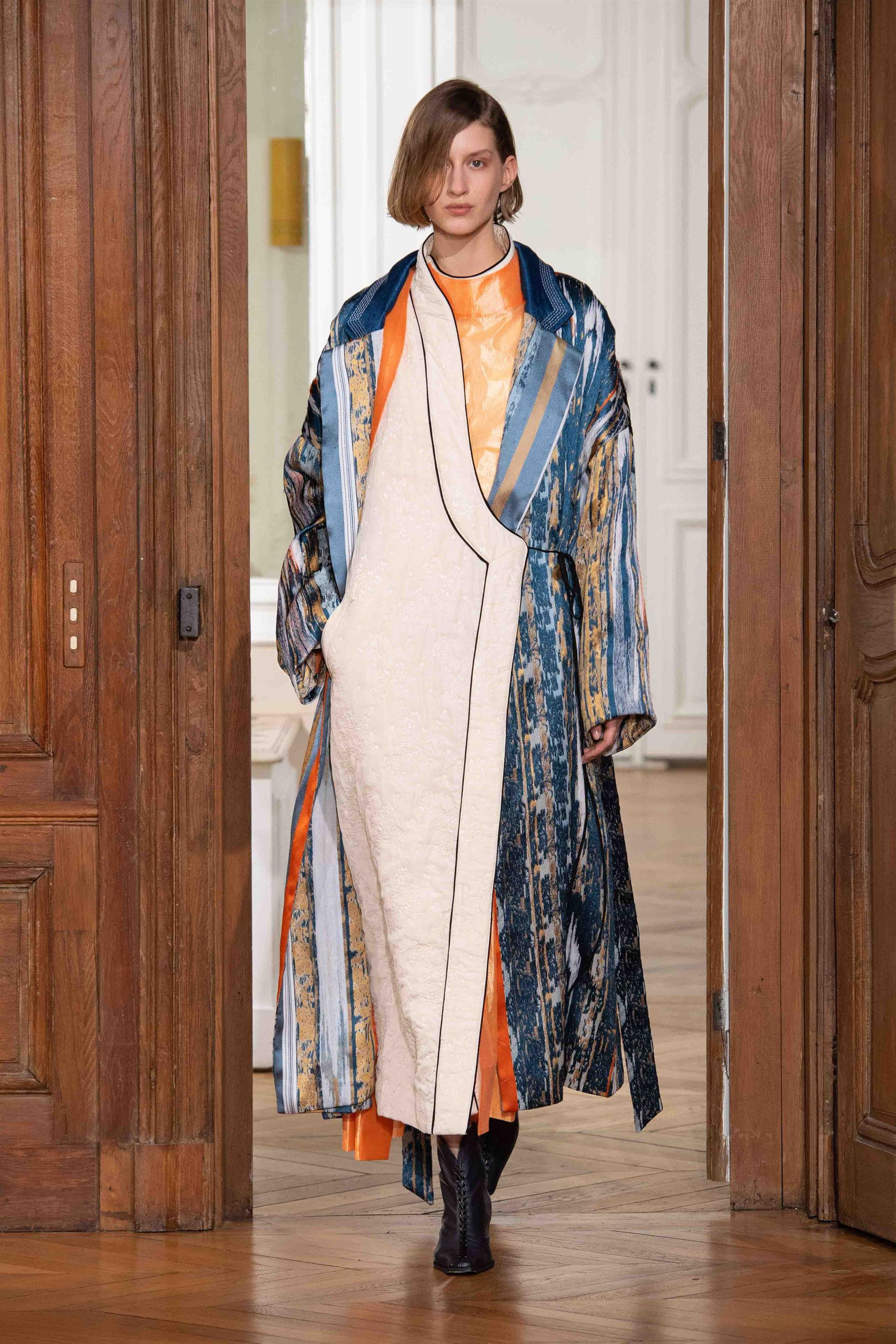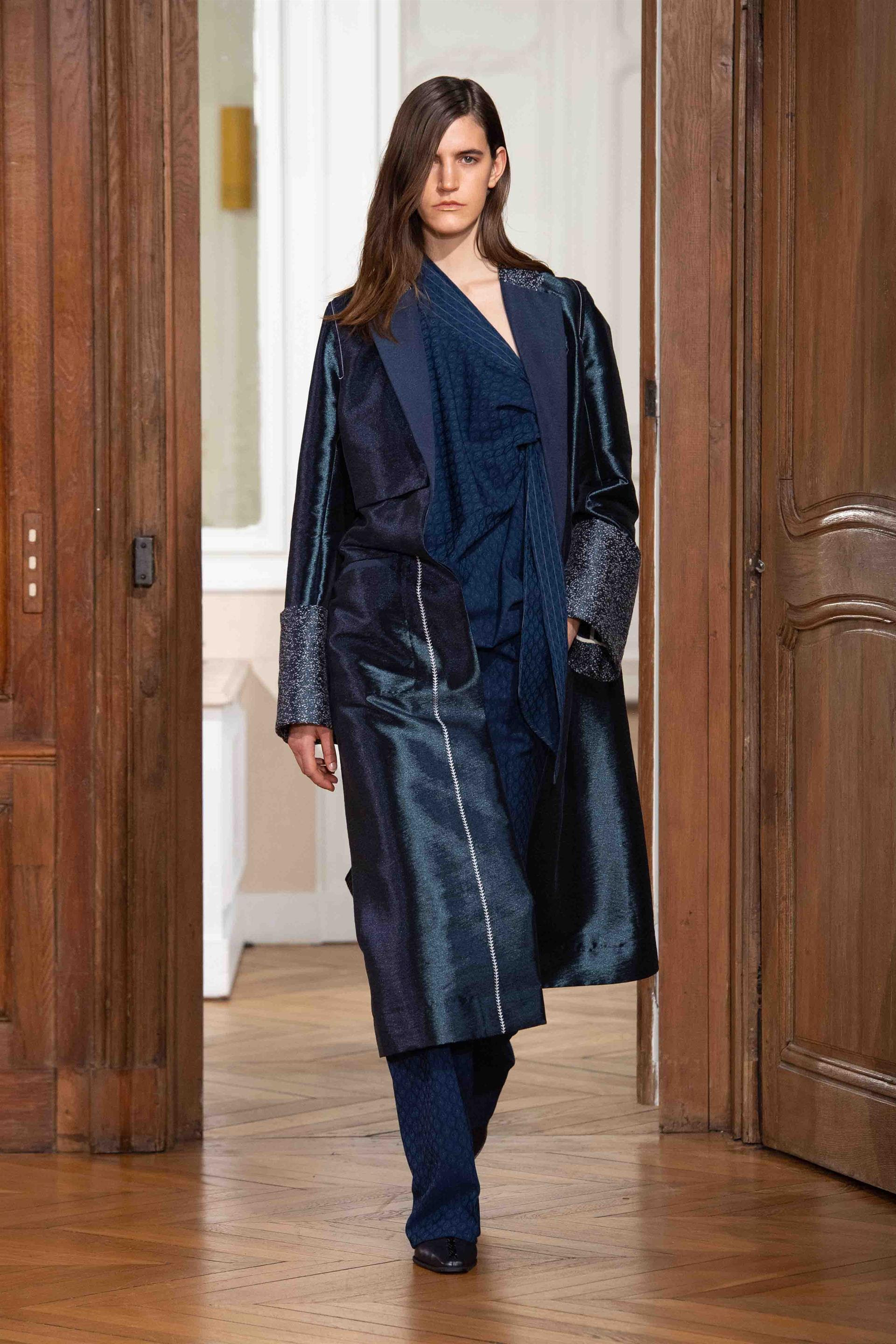 Since 2011, upon requests,the Daily Couture organizes private visits to Haute Couture Artisans workshops in Paris that collaborate with the greatest Parisan fashion brands.  
For information about it, please send your request to : info@thedailycouture.com 

To know more about what can be organized for you, Our Haute Couture Artisans Workshops Tours organized by a Fashion Journalist will tell you more about it.
  
To go further if curious about it, our references clients and Guestbook can be read.

The Daily Couture is a media as well, and to get to know us better, about what we like to hightlight, here is our manifesto and story about how it all began :-)

Last, what about joining us on twitter @thedailycouture and instagram