For Crash magazine #64,  I interviewed Hubert Barrere, the art director of renowned haute couture embroidery house Lesage, at the head of the artisanal house after François Lesage died in 2012.  The handmade embroidery atelier belongs to Paraffection, the Chanel's subsidiary division founded in order to preserve artisan workshops whose exceptional know-how is essential to haute couture making in Paris.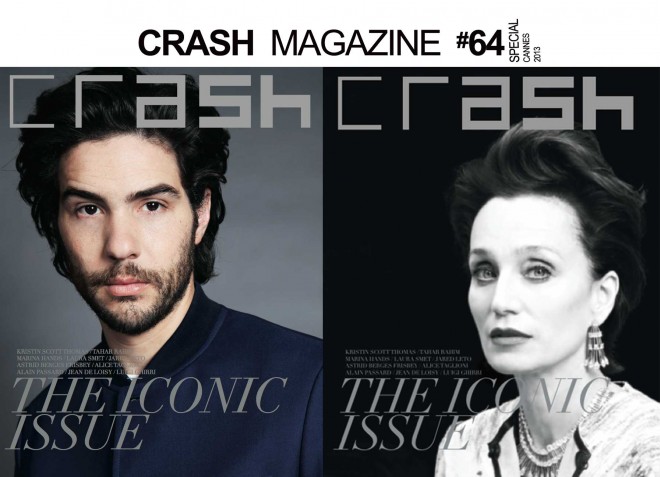 In a previous Daily Couture's post on the 25th Anniversary of embroidery supplier, Fried Freres, François Lesage was among us, then paying homage to his supplier. That was the last time I saw him.
In Crash magazine as well, another article on an artisanal fashion house, Fauré Le Page, can be read.  On that occasion, I discovered the favorite weapons manufacturer of kings and princes which also armed French revolutionaries in 1789!  Its hunting accessories and now fashion leather accessories can still be found in the heart of Paris…
Last, I would like to mention a great exhibition I wrote about on the work of architect Oscar Niemeyer in the magazine. The historic headquarters of the National French Communist Party in Paris, now classified as a heritage site, is being used as the venue of the successful touring exhibition, « Brasilia, 50 years of the Brazilian Capital ». It shows how Brasilia emerged as a concrete example of modernist architectural thoughts, complete with the grandiose utopianism of its urban planning. Oscar Niemeyer was the architect of this dramatic human adventure as well as the one of the historic headquarters of the National French Communist Party in Paris.
It runs until end of June 2013 for those of you who will be in Paris and willing to experience a bit of the French political history as well!
———————————————————————————————————-
Haute Couture Tours organized by The Daily Couture.
Contact : Stéphanie Bui – info@thedailycouture.com
To the passionate for skilled craftsmanship of luxury, The Daily Couture organizes custom tours of master craftsmanship of couture in Paris with our other site I Love Paris Savoir-Faire.
On our Guestbook online, some of our clients have shared their experience of the world of Parisian artisans and their timeless savoir faire they choose to discover with The Daily Couture.