This perfectly round breast with an immaculate white and gold finishing which proudly shows off its "nipple bowl" pays homage to Queen Mary Antoinette's commission of the item in 1747. What an haute couture sensual teaser it was to celebrate the opening of the "Or du Temps" exhibition! The opening was initiated by Maison Parisienne at the Plaza Athénée hotel, a quite blissful experience for French savoir faire lovers.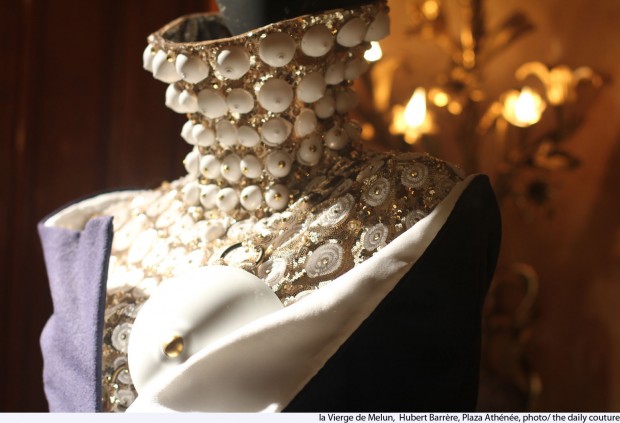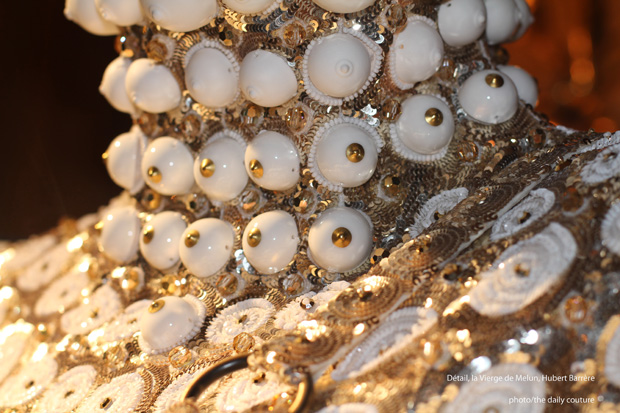 However infinite and multiplied the noble nipple may be, one might not be tempted: this 2010 female figure isn't the enticing Anita Ekberg provocatively selling milk and whose devilish sensuality Dr. Antonio becomes obsessed with.  She rather reinterprets The Virgin of Melun by Jean Fouquet (painted in the Classical tradition in 1450) – the Virgin Mary, showing the virgin breast as she feeds her infant Jesus.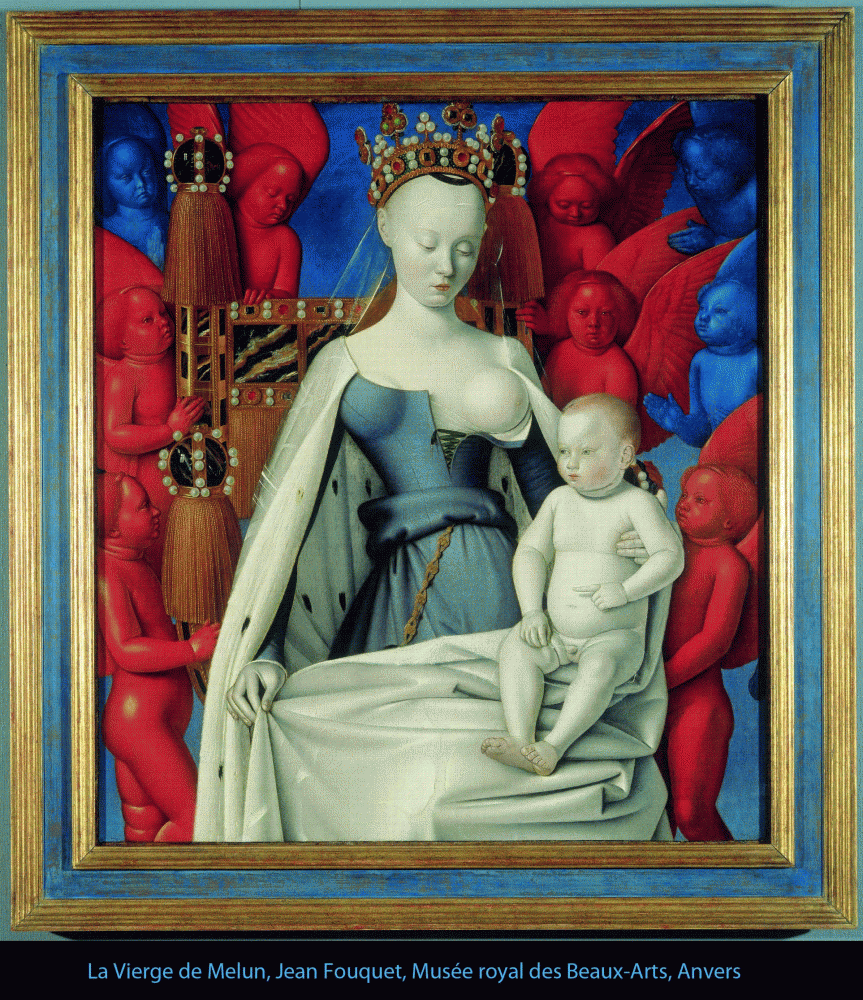 Hubert Barrère's reinterpretation of this religious female figure enables a "conversation" to take place between art and clothing. This conversation is quite common in the history of fashion and means a lot to Barrère. In the end, it's a sensual game formed with traditional and noble material as ceramics broke routine and found itself in a new kind of collaboration.
In short, let's not underrate what ceramics can achieve in its effects thanks to the exceptional savoir faire of Sèvres- Cité de la céramique when it decides to make a designer's plan come into reality!
How about having your own tailor-made nipple bowl?! The evening dress has been both created by Sèvres works and the corsetiere Hubert Barrère. Sèvres works is a city originally dedicated to porcelain by the suggestion of Madame de Pompadour in 1740. Hubert Barrère is the artistic director of the century old embroidery French house, Hurel. This mélange reveals a daring combination of delicate porcelain and guipure lace on a Sèvres blue crepe ground.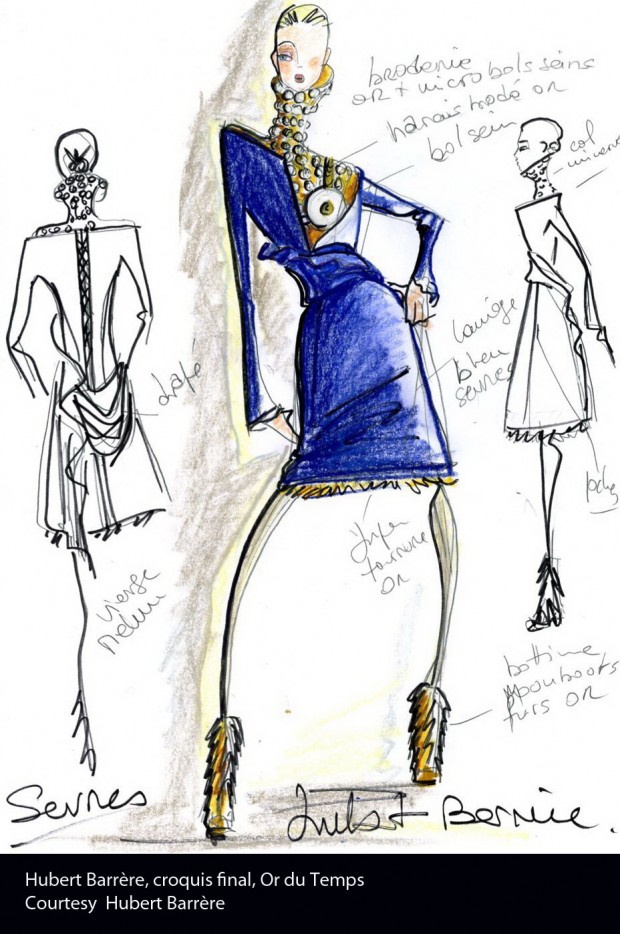 This astonishing pair resulted from the policy of the new public institution Sèvres – Cité de la céramique, created in 2010, to dedicate more than a half of its production to contemporary works.
This one of the kind piece can be admired at the Parisian gallery of the manufacturer before it leaves for other luxurious venues. What a pity to see it in this Parisian boutique though. It was better fitted in its Parisian suite! With that said, let's mention the idea of Maison Parisienne, a private initiative promoting French savoir faire by organizing temporary exhibitions in high end hotels. We won't learn a thing about the craftsmen though. The crafted pieces are to speak for themselves, of course with a little bit of help from the luxury home design surrounding each piece–as if it was their home. And it works! The experience was enchanting.
Translation by Camille Davis
NOTES:
Sèvres, la cité de la céramique