"Fashion crafts are about far more than expertise and know-how, they speak of the origins of humanity when human beings once started using their hands to evolve", so says French designer, corsetier and embroiderer, Hubert Barrère, also Lesage art director, and president of the Jury of the City of Paris Grand Prize for Emerging talent in the category of Arts and Crafts 2019. Besides passion, beauty and dedication to excellence, the need to address innovation, ethics and responsible creation is paramount, the French designer insists, ahead of the preview of the announcement of the winners.  Deeply reflecting the changing fashion paradigm towards sustainability, the unusual craft by the prize laureate William Amor felt like a natural fit. Regarded as the most beautiful things on earth for him, flowers are what inspire the craft artist. His "creations with a message" work wonder at ennobling disregarded polluting waste with a dash of glamour, by "disrupting judgement values regarding those materials", he stressed out.
 "I don't understand why a plastic bag shouldn't be given the same care as silk. And a silk scarf is rarely left in the street".
Amid the upcycling move within fashion, the former fashion publicist, who turned into a professional craft artist in 2015, stands out with his innovation of the traditional and rare craft of flower-making. 10 years of experimentation have been needed to achieve mastery in upcycling a wide-range of leftovers materials such as fishing nets and all kinds of plastics having their own properties, offering uneven creative possibilities. Besides the common waste used for upcycling, he notably exhibited a marvelous yellow flower bouquet made of unexpected and metamorphosed cigarette butts into mimosa flowers sparking an aha moment among the audience. Turns out that each of his flowers design is conceived as an art piece, each copy being numbered and signed.
How does the craft artist choose his materials? He is sourcing by chance, picking up materials he feels for. When he sees a plastic bottle or thread, he picks them up. He is given plastic bottles as well. "Responsible citizenship is a must", William Amor claims. "That manufacturing companies have imagined indestructible materials is unbelievable« . 
"What I like most is to create emotions with eye-popping couture flowers and change the way we think of waste materials. And when I receive compliments, that I'm being told: "I'll never see a plastic bag the same way again", I find it great!"
His innovative conscious beautiful artistry enables him to create in a variety of contexts and collaborate with many other craft artists such as weavers. The poetic consciousness of his creations already appeals to the great names of fashion and luxury indeed. His flowers decorated the « Christian Dior, dream designer » exhibition at the Musée des Arts Décoratifs . For now, until January 31, 2020,  KENZO Parfums X WILLIAM AMOR are organizing a charity sale of 250 poppies the designer created for the Christmas and New Year holidays. Sounds like a perfect one-of-the-kind  beautiful and conscious gift.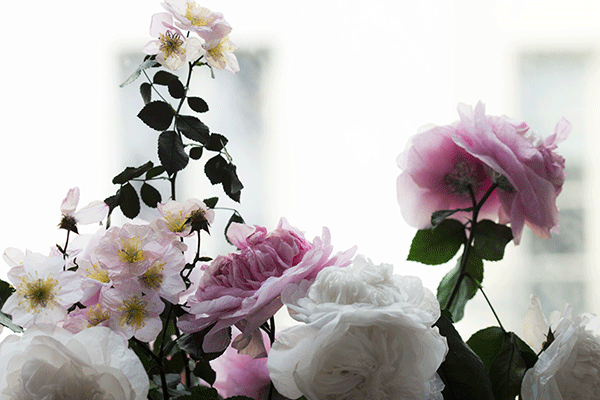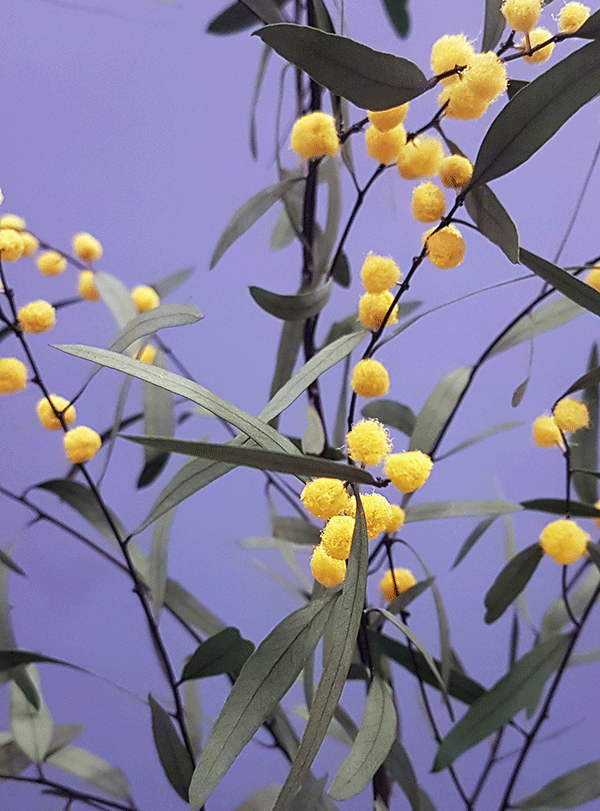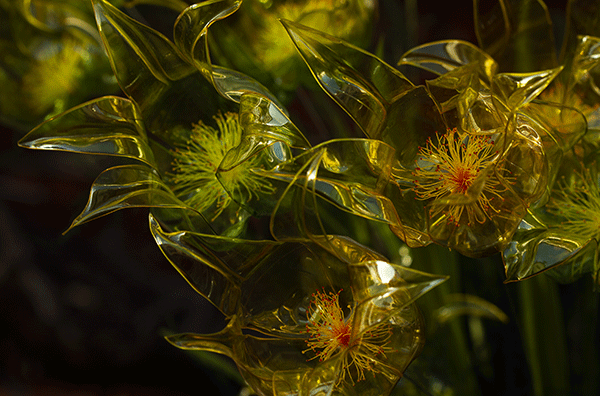 Since 2011, upon request,the Daily Couture organizes private visits to Haute Couture Artisans workshops in Paris that collaborate with the greatest Parisian fashion brands.  
For information about it, please send your request to : info@thedailycouture.com 

To know more about what can be organized for you, Our Haute Couture Artisans Workshops Tours organized by a Fashion Journalist will tell you more about it.
  
To go further if curious about it, our references clients and Testimonials can be read.

The Daily Couture is a media as well, and to get to know us better, here is our manifesto and story about how it all began :-)

Last, what about joining us on twitter @thedailycouture and instagram