In Beijing, on November 7th, the Haute Couture show celebrating the opening of the Valentino store on Sanlitun Road was nothing short of a tour de force. Both mastering heritage craftsmanship and cultural savviness, the Valentino Haute Couture Beijing event infused today's fashion scene with a kind of second renaissance in creativity with one much needed skill: the savoir-faire or know-how of inclusivity, referring here to a Chinese audience, gathered under the arcades of the Summer Palace — a masterpiece of Chinese landscape garden design, Unesco mentions, and a royal palace in later Qing Dynasty, only secondary to Forbidden City.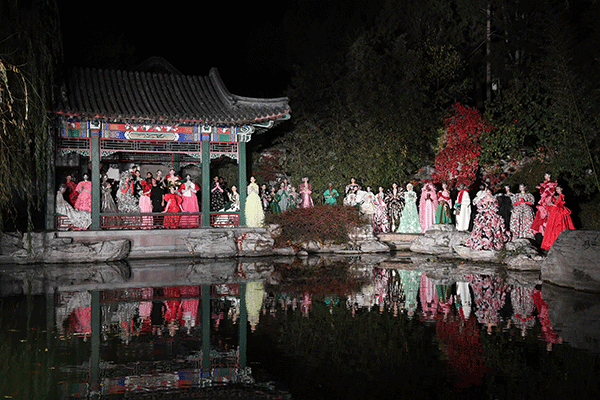 Numbers speak for themselves indeed: Chinese luxury spending is expected to double to 1.2 trillion renminbi by 2025, delivering 65 percent of growth in the market globally, or so suggests a report by the consulting McKinsey, published in April 2019, and titled How young  Chinese consumers are reshaping global luxury. "Imbued with the confidence to spend, underpinned by a lifetime watching new skyscrapers rise in tandem with their family incomes, young Chinese consumers in particular are eager to tap luxury as a means of social advancement and self-differentiation", analysts comment. 
And Valentino's titled "Daydream" Haute Couture show might just have fulfilled that desire felt by the Chinese attendance of the show, and whose consuming habits remain one of the hot potatoes within the industry. To its Chinese public, Valentino offers "an opulence of diversity (…). Embracing such richness means to act in an inclusive way. (…) Plural is the byword, with an unmistakably Italian spirit and an all-defining Couture flair and savoir faire", comments the Haute Couture house. The Chinese influence of the collection was unveiled by the pureness of the volumes "amplified by the richness of the surfaces and the reds, golds, emerald greens, pinks, whites and blacks combine in a soigné palette that reconnects Italian painting with Chinese art". Self-assured silhouettes were made of rich fabrics, of an outpouring of daring craftsmanship, accessories and make-up, composing an extraordinary visually and theatrical composition where "the Italian spirit of the Renaissance meets the opulence of the Chinese splendor".
One could say,  an artwork, full of emotion that may remind of the show that took place in May, 1993, when Mr. Valentino himself staged a special fashion show in the once-Forbidden City.  From his first ever trip to China, he then confided: "I saw a collection of old Chinese costumes, and it was one of the great emotional moments of my life."And still history goes on today.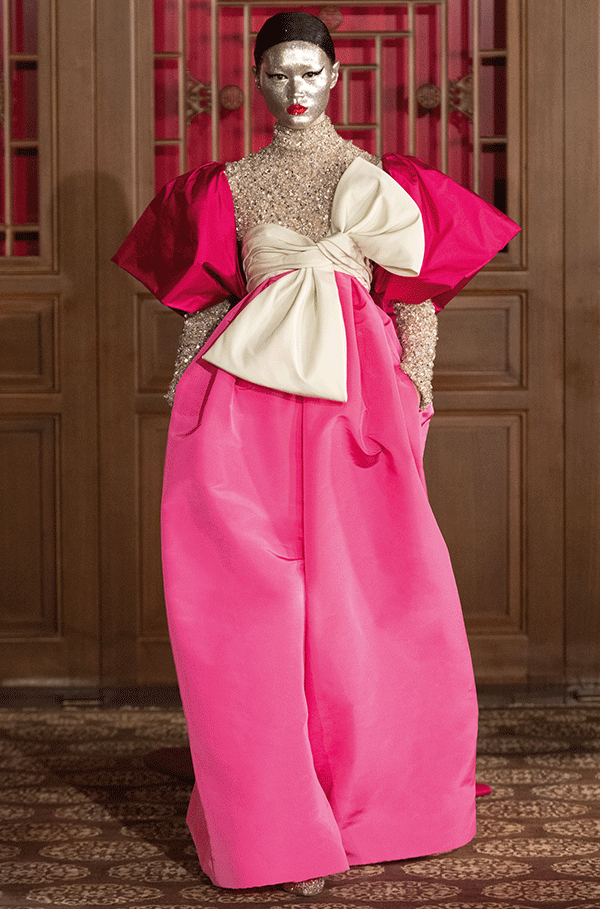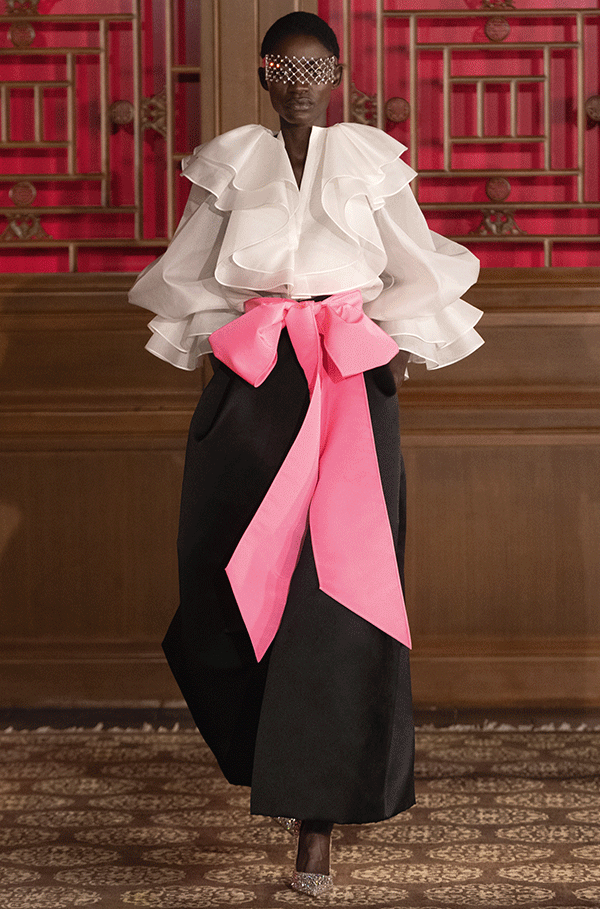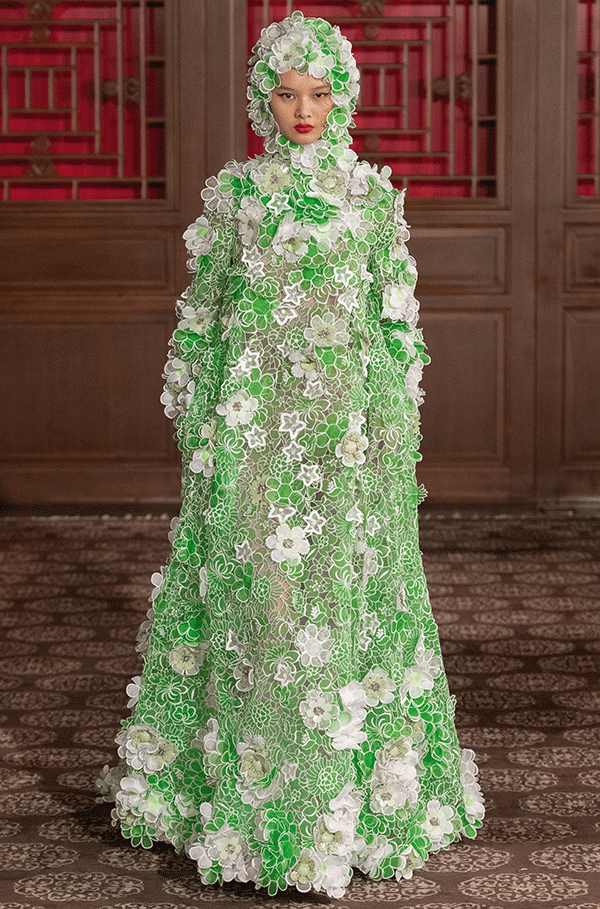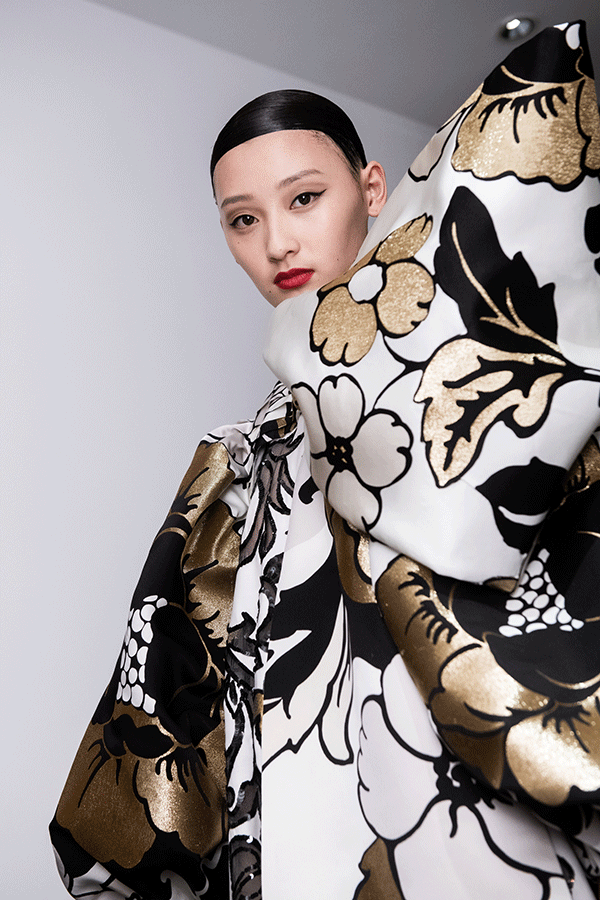 photos courtesy of Valentino

Since 2011, upon request,the Daily Couture organizes private visits to Haute Couture Artisans workshops in Paris that collaborate with the greatest Parisian fashion brands.  
For information about it, please send your request to : info@thedailycouture.com 

To know more about what can be organized for you, Our Haute Couture Artisans Workshops Tours organized by a Fashion Journalist will tell you more about it.
  
To go further if curious about it, our references clients and Testimonials can be read.

The Daily Couture is a media as well, and to get to know us better, here is our manifesto and story about how it all began :-)

Last, what about joining us on twitter @thedailycouture and instagram